---
Clam - conchylinet - 05-15-2012

Hello, I cant deterrmine this bivalve I believe to be a Veneridae.
It come from Mauritius and measures 18mm. Any help is appreciated.
Thanks
Pierre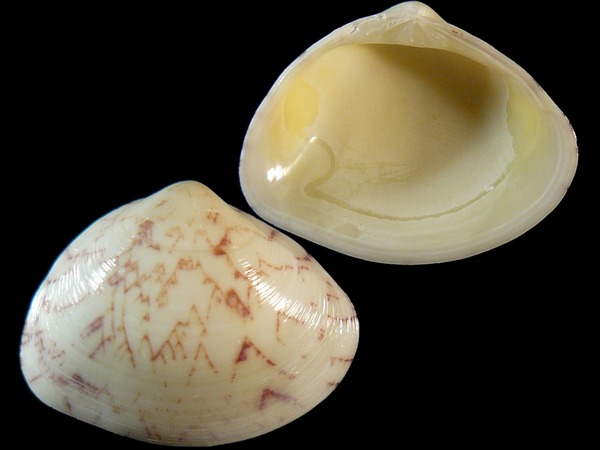 ---
Re: Clam - dave r - 05-15-2012

Looks to me like a Lioconcha species, other than that I can't help.


---
Re: Clam - mike - 07-31-2012

Could be Gomphinella undulosa (Lamarck 1818).

Mike


---
Re: Clam - conchylinet - 08-31-2012

Thanks
Mike, G undulosa is from Southern Australia, that one is from tropical InfoPacific.
It might well be a Gomphinella, do you know an other species that could match ?
Pierre


---
Re: Clam - Orepaul87 - 09-05-2012

To me it resembles Lioconcha hieroglyphia
Juvenile perhaps?


---
Re: Clam - helmetapointe - 09-09-2012

Maybe    " Lioconcha ( Lioconcha )

ornata

" ( L.W.Dillwyn 1817 )
Read Sea - Philippines


---
Re: Clam - mike - 09-21-2012

Well, my book also says that Gomphinella undulosa is from Australia.. but your shell looks very similar to this species. Maybe it is some other species of Gomphinella.

I don't think this is a Lioconcha though. Lioconcha shells shouldn't have a clearly visible pallial sinus (adductor muscle scar). See <!-- m --><a class="postlink" href="ftp://ftp.fao.org/docrep/fao/009/w7191e/w7191e29.pdf">ftp://ftp.fao.org/docrep/fao/009/w7191e/w7191e29.pdf</a><!-- m -->

Cheers,
Mike


---